Hello! You guys, I am SO EXCITED to share my cover with you! Jenny Adams Perinovic worked so very hard on this beauty, and she is the reason BECKON ME is sooooooo gorgeous. THANK YOU, JENNY!!!!
I'd also like to send a huge hug and thank you to the fabulous Jennifer L. Armentrout for her very kind blurb of BECKON ME. THANK YOU, JENNIFER!
You ladies are seriously the best things evah evah evah.
Ready for the cover of BECKON ME? Go ahead!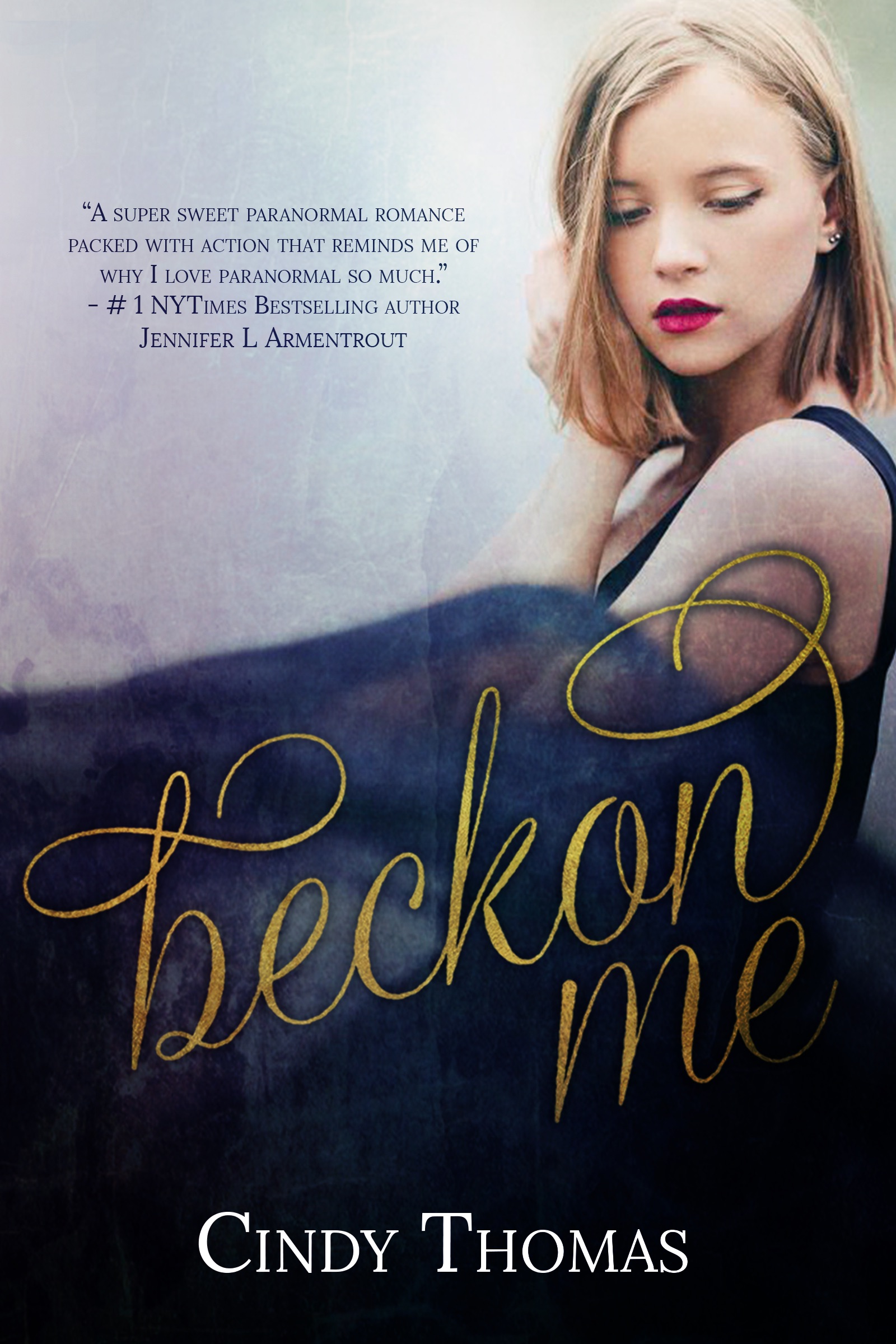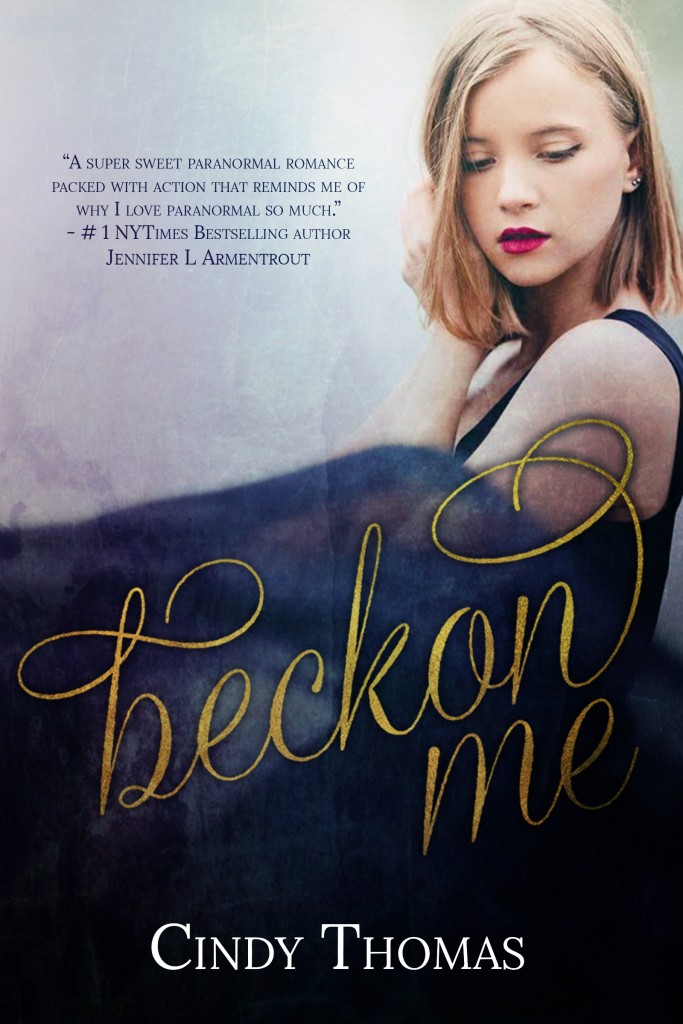 Available April 13, 2015
Everything nineteen-year-old Karina Mitchell knows about death changes the instant that she and her best friend, Rainey, are shot. For one, souls don't die. They cross over. Only, Rainey's soul hasn't, and her ghost is hell bent on haunting Karina.
When Karina begins her sophomore year of college and moves into the apartment that she was supposed to share with Rainey, she learns a few shocking truths from her mysterious and gorgeous blue-eyed neighbor, Eli.
One: Karina has been chosen to become a Beckoner—an immortal conduit of the dead who helps safely guide souls to the other side.
Two: She's the reason that Rainey's soul can't cross over—Rainey followed her back from death and missed her window to be at peace.
Three: Eli is hot. As in swoon-worthy, to-die-for, will-make-you-forget-yourself hot. And it turns out, Eli is a Beckoner, too.
Despite her attraction to Eli, the decision to become a Beckoner isn't an easy one—it would mean giving up her own mortality … her own soul. But if she doesn't, her best friend will be left to suffer an eternity at the hands of the evil Ceptors, dark creatures that feed on the souls left behind. After all, it's her fault Rainey is haunting her.
Time is running out, and Karina needs to decide: Are love and loyalty worth sacrificing her soul?
BECKON ME is a dark but sweet NA paranormal romance for both NA and upper YA readers, ages 16 and up.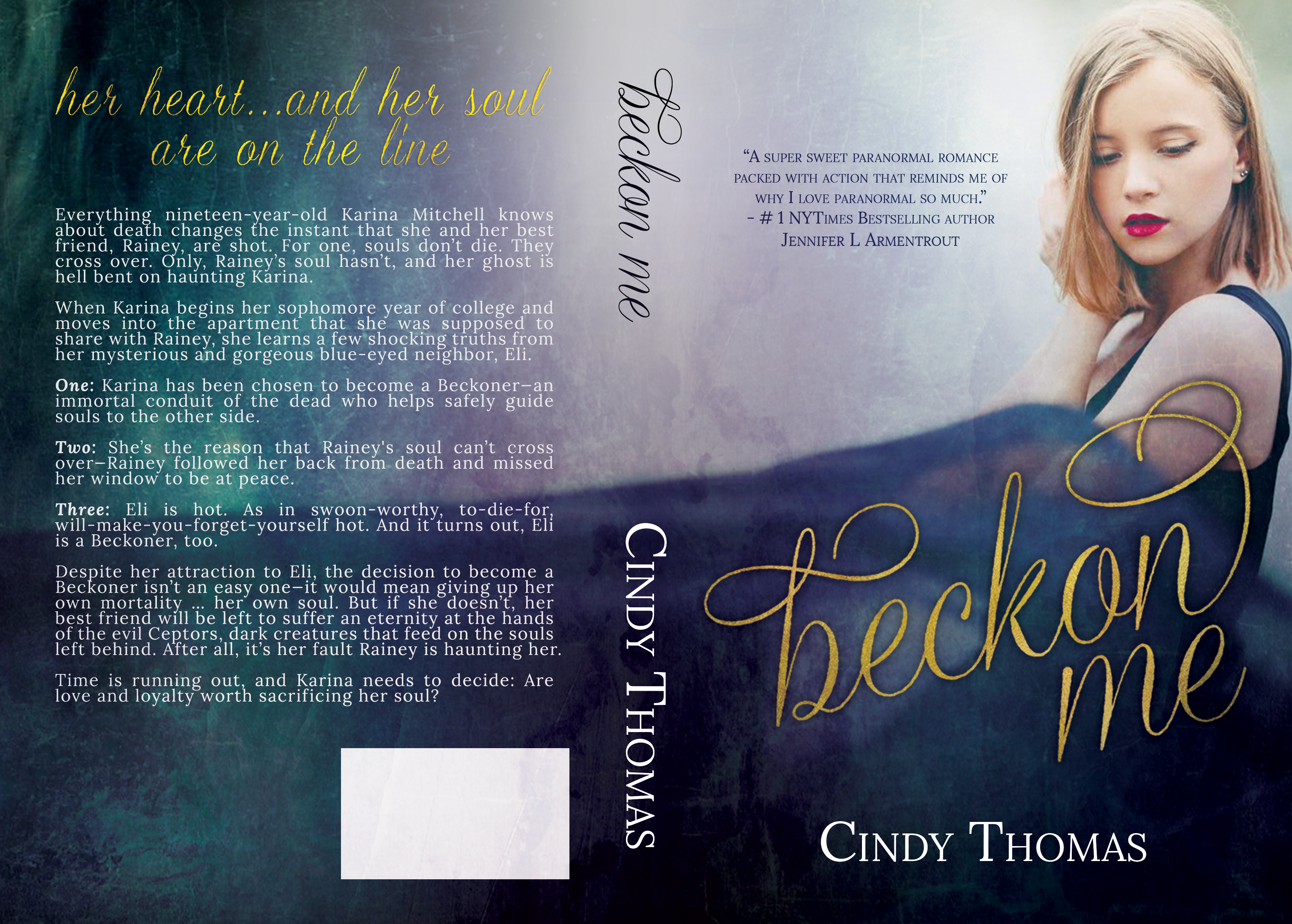 Available April 13, 2015
Website / Newsletter / Twitter / Facebook / Goodreads 
P.S. Sign up for my newsletter and you'll receive the first four chapters of BECKON ME for free!